Operating Room Based Sinonasal Surgery
PgIcon-OperatingRoomSinusSurgerysvg
While it is certainly less expensive and more convenient to have sinonasal procedures performed in the office setting, sometimes it is best and necessary to utilize the operating room theatre for our patients.  Typically, patients with more extensive sinus disease benefit from this approach.
Fortunately, more "comprehensive" sinus surgery doesn't necessarily correlate to a more uncomfortable recovery period.  In fact, many patients who undergo these procedures experience minimal post-operative pain.  This is, at least in part, because Dr. Ludwick does "pack" sinuses and he does not utilize nasal splints after surgery.
Healing generally takes 6 weeks, but most patients are able to return to most of their usual activities the following day.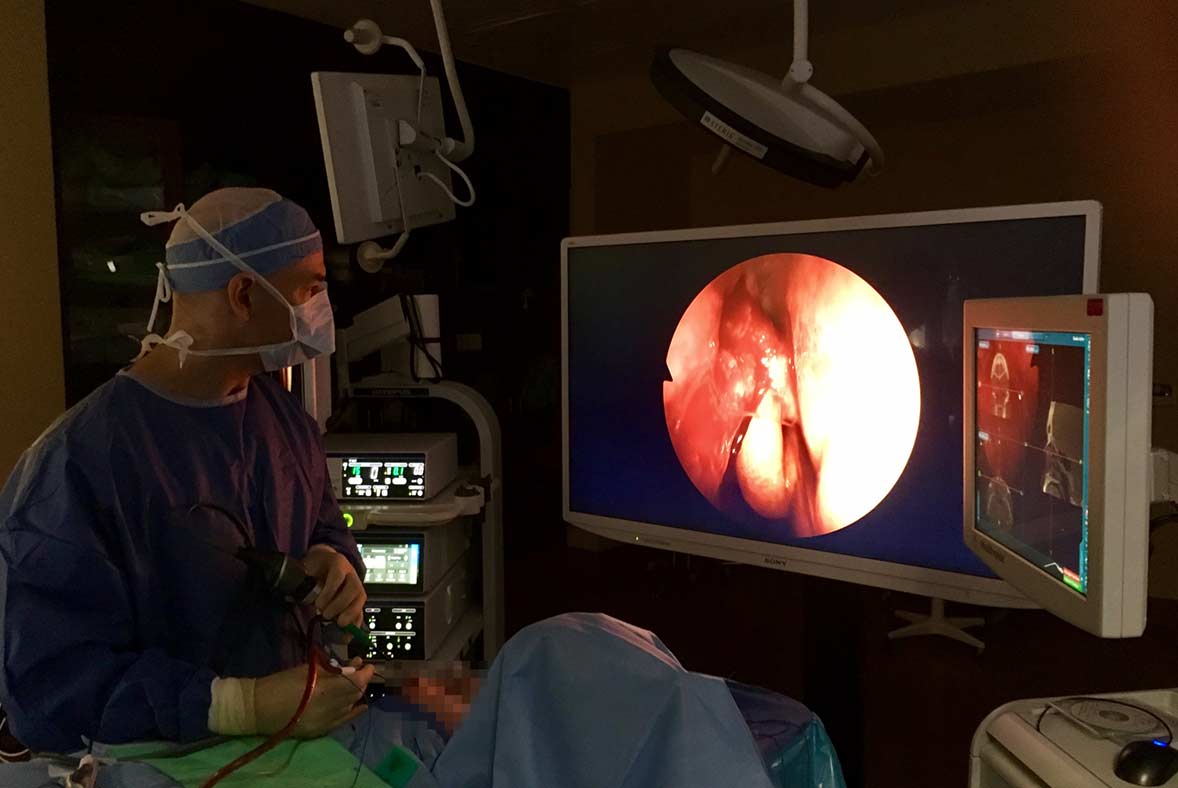 Most procedures covered by insurance
REQUEST AN APPOINTMENT
Call (209) 362-3311 now, or complete this form and our office will contact you within the next business day.