About Us
Educate. Eradicate. Enjoy.
In three simple words, that's the "About Us."  You will walk into our office and within minutes have a better understanding of the issues that are causing you trouble and how they can be eradicated so you can enjoy your life again.  Better yet, all this in one location, without the need to see multiple doctors and specialists.  Then give yourself the joy of health and contact us today: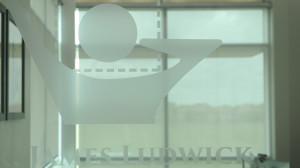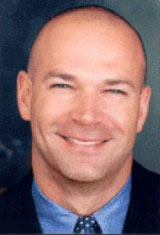 Dr. James Ludwick was born in Detroit, Michigan and graduated from the University of Michigan in 1994 with a B.S. in Chemistry.  His first professional job was at Parke-Davis Pharmaceuticals where he performed prep-scale synthetic organic chemistry for investigational drug testing.  While working as a bench chemist satisfied his scientific curiosity, it left out a major character trait Dr. Ludwick inherited from his late grandfather – his love of interacting with people.
Upon realizing that chemistry wasn't his true calling, Dr. Ludwick applied to medical school and graduated from the Medical College of Ohio in 1999 in the top 10% of his class, gaining him acceptance.
After completing his residency in 2004, Dr. Ludwick received a faculty appointment with Baylor as an Assistant Professor and split his time between Texas Children's Hospital, The Methodist Hospital, and The Ben Taub Hospital.  Extremely interested in Obstructive Sleep Apnea as a resident, Dr. Ludwick completed a Sleep Medicine Fellowship at Baylor in 2005.  He subsequently passed both the Otolaryngology and Sleep Medicine Board examinations and remains one of the very few sleep fellowship trained and dual board certified physicians in these two specialties.
Dr. Ludwick opened his private practice in West Houston in April 2006 while maintaining his Assistant Professor position at Baylor and staffing the Ben Taub Hospital part-time teaching residents and medical students until January 2010.  He continues to be invited to provide didactic sessions to residents and medical students.
Dr. Ludwick has many interests and hobbies but what he enjoys most is spending time with his two children, Logan and Tess.  Dr. Ludwick also enjoys bike riding, Weight lifting, golf, water sports, snow skiing, and cars.  He enjoys being outdoors, even in the hot and humid weather of Houston!
Ear, Nose & Throat – General ENT
At Sugar Land ENT and Sleep Center, we're here to provide the most comprehensive ENT care possible for adults and children.  But in addition to that, we're here to listen to the issues you're having and educate you on the conditions that are causing them.
The practice of ENT, also known as Otolaryngology, includes not only surgical and non-surgical treatment for conditions of the ears, nose, and throat, but also those involving the entire head and neck region including trauma, tumors, infections, congenital abnormalities, the skin, and the aging process.
With dual certification in ENT and sleep medicine, combined with more than 15 years of practical experience at Ben Taub Hospital, Baylor College of Medicine, and Sugar Land ENT and Sleep Center, Dr. Ludwick has gained a vast knowledge and understanding of the conditions that affect you.  Translated to patient care, that means you receive comprehensive care in one location without the need to see multiple doctors and specialists.
Areas of Specialty
Allergy and sinus problems
Obstructive Sleep Apnea
Thyroid nodules
Goiter
Difficulty swallowing
Hoarseness
Throat pain
Simple and complex facial fractures
Neck masses including enlarged lymph nodes and congenital masses
Ringing in the ears, hearing loss, and vertigo
We invite you to experience the Sugar Land ENT and Sleep Center difference first-hand.  Contact us today for additional information or to schedule an appointment.  We look forward to being of service to you.
Most procedures covered by insurance
REQUEST AN APPOINTMENT
Call (209) 362-3311 now, or complete this form and our office will contact you within the next business day.