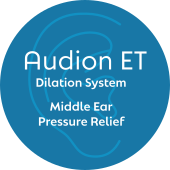 Dr. Ludwick offers Eustachian Tube Dilation for his patients who suffer from difficulty equalizing their middle ear pressure in situations such as flying, diving, or when the barometric pressure changes.  Eustachian tube dilation is a very effective short and simple, painless, in-office treatment that requires no incisions with essentially zero post-procedure down time!
Most procedures covered by insurance
REQUEST AN APPOINTMENT
Call (209) 362-3311 now, or complete this form and our office will contact you within the next business day.